TimeToWork is an innovative, multilanguage, Cloud Time Attendance application that, in cooperation with SOYAL Access Systems, gives the opportunity to get complete information about the exact amount of working hours of your employees.
It also provides you with non-working day management information (eg holidays, vacations) as well as a complete staff file.
It supports 3 access levels : (Administrator, Head of Department, Employee) depending on which the user has access and the ability to intervene, indifferent -each time- settings.
The TimeAttendance software is managed through the cloud, so you can access your employees' statistics from any place – any time.
Through its advanced algorithm, you are provided with complete information about the time of entry and exit, in any period you wish (e.g., weekly, monthly, annual, etc.). You can export these data to :
a physical printer
a pdf file
a compatible file type, to make a bridge with a Payroll program
Innovative Timetowork application and reliable Soyal devices, will certainly help you have a direct, сlear and complete picture,
whether all of your employees , stick to their time shifts.

Very easy for end-user, with a multilanguage Management Menu, it will not be difficult at all, either in the configuration or in its use. With the reliability of SOYAL access systems, TimeToWork is the time and attendance program you want to have in your business.
The TimeToWork application works in a cloud environment and you can watch the event logs from wherever you are. All the card readers of your working space and all the mobiles that have access to the system are all connected with each other.
Аccess to TimeToWork App data from where ever you are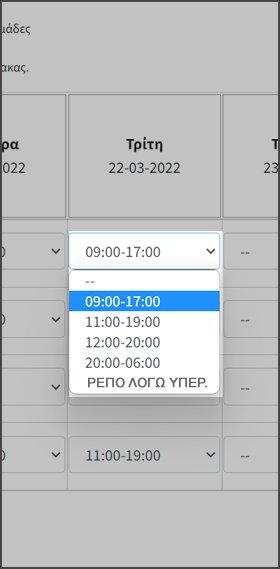 Through the weekly work schedule, you can choose whether you want the employee to have
Working hours between possible hours that he has pre-selected every day.

Days off due to accumulated overtime

Vacations (displayed automatically once approved)
Complete vacations management
Manage your employees' vacations with complete control of its dates, durations and reasons.
Support for all known causes of absence

Managment of vacations with possibility of revocation

Possibility to register a short absence

Vacation registration with or without pay

Displaying a photo of an employee to avoid mistakes